Sep 29, 2020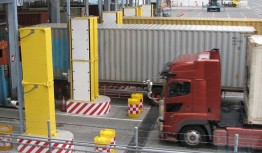 We are pleased to announce some exciting developments for our Radiation Detection family of products!
Parent company OSI Systems has acquired the assets of Nucsafe, Inc. Nucsafe is a global leader in the radiation detection market with an extensive product line, including stationary, mobile, portable, and laboratory radiation detection systems. Nucsafe also provides Backscatter X-ray imaging systems for non-destructive testing applications.
Nucsafe's product lines are now part of the Rapiscan | AS&E Cargo and Vehicle Inspection group. Rapiscan Systems' existing TSA radiation detection product line is also now part of Rapiscan | AS&E. The combination of Nucsafe's portfolio and our existing TSA radiation detection product family gives customers a more advanced, comprehensive range of offerings to meet their evolving needs.
Related Information

• Press Release
• Learn more about Nucsafe radiation detection
• Learn more about Rapiscan radiation detection