InSight™ Intelligent Image Analytics support operators by making them more efficient and effective. Our InSight tools use advanced image processing algorithms that leverage machine learning and deep learning processes to highlight potential threats and contraband, allowing analysts to focus on suspect areas and maximize detection.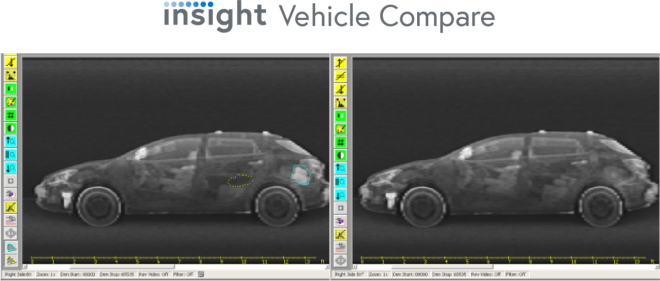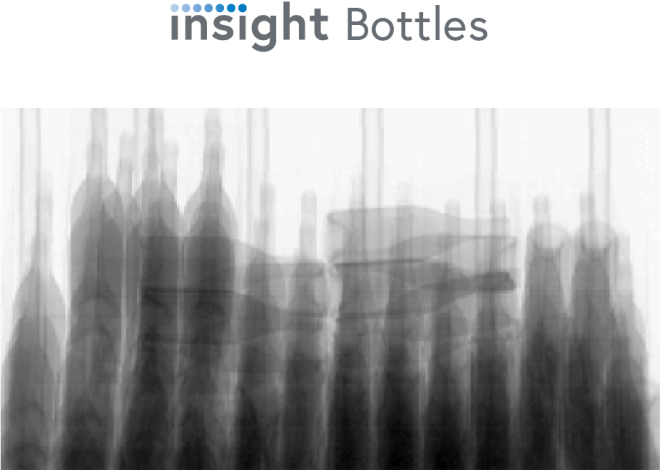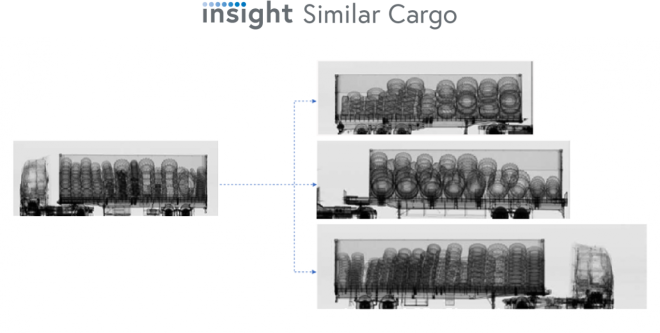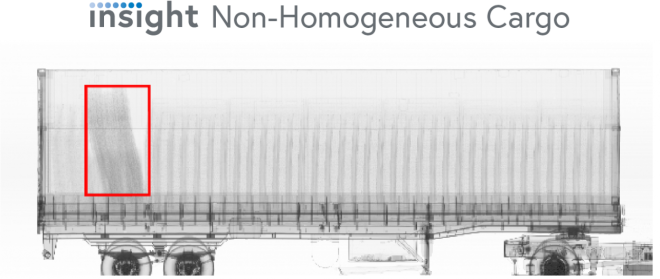 InSight Intelligent Image Analytics Tools:
InSight Vehicle Compare: Compares images of the current vehicle being scanned to the most recent "reference" image of that same vehicle and highlights the differences.

InSight High Density: Automatically processes transmission X-ray images and highlights the presence of high-density anomalies in ISO containers.

InSight Empty Container: Determines whether an ISO container is empty or not and provides a confidence level.

InSight Non-Homogeneous Cargo: Determines whether an ISO container appears to contain homogeneous cargo and highlights any area(s) in the transmission image that differ.

InSight Similar Cargo: Designed for transmission images of ISO containers, it retrieves saved images from the database that are most like the current image and displays it next to the current image for a side-by-side comparison by the analyst.

InSight Bottles: Helps to detect large quantities of unobstructed, uniformly-packaged bottles of liquid—regardless of the type, color, or alcohol content—in ISO containers.

InSight Cigarettes: Aids in the detection of large quantities of unobstructed, palletized, uniformly-packaged, smuggled cigarettes— regardless of cigarette length, filter length, filter type, or flavor—concealed in ISO containers.

InSight Firearms: Assists in detecting fully assembled, common firearms (e.g. handguns, rifles, machine guns) in ISO containers.