Apr 27, 2023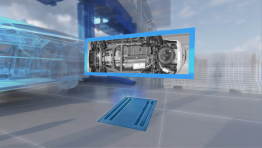 We are pleased to announce some exciting developments for our security screening family of products.
We are pleased to announce that Gatekeeper is now part of Rapiscan Systems | AS&E, under parent company, OSI Systems, Inc. ​Our Gatekeeper product line is an industry leader in intelligent inspection and recognition solutions to help secure borders, identify threats, and provide real-time actionable intelligence. ​
By integrating Gatekeeper's Intelligent Optical Solutions with the Rapiscan Systems | AS&E family of cargo and vehicle screening products and solutions, we are even better positioned to provide our customers with comprehensive, end-to-end security checkpoint solutions along with an unparalleled global service network.